Your Winter Podcast Guide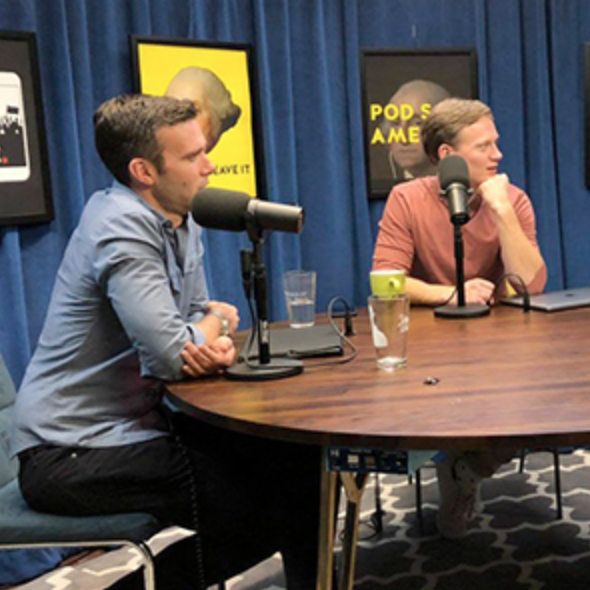 The average commute in Boston takes 29 minutes one-way according to Triple A. That's an HOUR a day spent going to and from your place of work. And there are only so many playlists you can come up with that make a ride on the MBTA bearable. So why not make that time a little more productive? We've compiled a list of podcasts that will make your commute not only more pleasant, but a little more educational.
Looking for a daily dose of news?
The Daily

Michael Barbaro from the New York Times hosts a twenty minute rundown on where the world stands at the beginning of the day. With helps from some of the NYT's best journalists, this podcast is available Monday through Friday before 6 AM. Perfect for the early risers who can't bring themselves to log onto Twitter.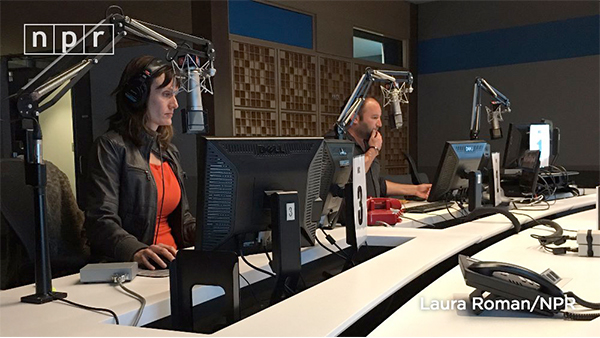 Up First

If you appreciate a soothing voice in the morning, this is the one for you. NPR gets Up First out every morning before 6AM as well. A spin off of the several hour NPR news show Morning Edition, Rachel Martin, David Greene and Steve Inskeep host a ten-minute news update with help from different NPR News contributors from across the globe.
Today, Explained
Today's news isn't exactly sunshine and rainbows. If that's all a little too much before your work day even starts, check out Vox's daily news podcast. Unlike a lot of the more popular news roundups, this one comes out at the end of the day and will run through the day's biggest stories, normally in under 20 minutes.
Want to stay up to date on the bigger picture?
The Weeds

One of Vox's semi-weekly podcasts, The Weeds dives into… well, the weeds. As they say in the actual description of the show, "…the weeds is where politics become policy." This podcast dives into the history of issues like health care, immigration, and trade. The background information serves to give us a better understanding of how ideas have become law, how those laws have evolved, and what they mean for our day-to-day lives.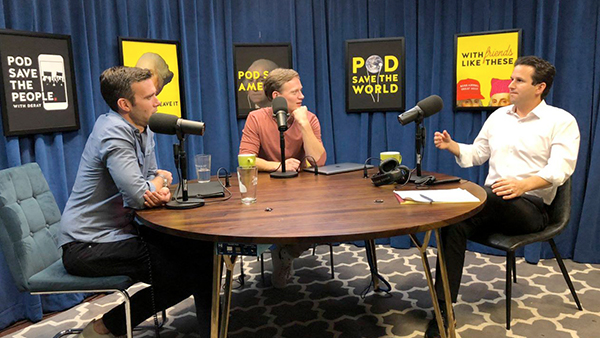 Pod Save The World

The media company Crooked Media has some of the most interesting weekly podcasts out there, but Pod Save The World is probably one of their best. Once a week, previous National Security Council spokesperson Tommy Vietor is joined by a guest to discuss foreign policy and international relations. Previous guests include Madeleine Albright, John Kerry, and Ronan Farrow. You know, important people.
Still Processing

Another New York Times podcast, but way less formal than The Daily. Jenna Wortham and Wesley Morris specialize in tech and culture stories, so their podcast covers the entire spectrum of what tech, entertainment, and social media means to America in 2018.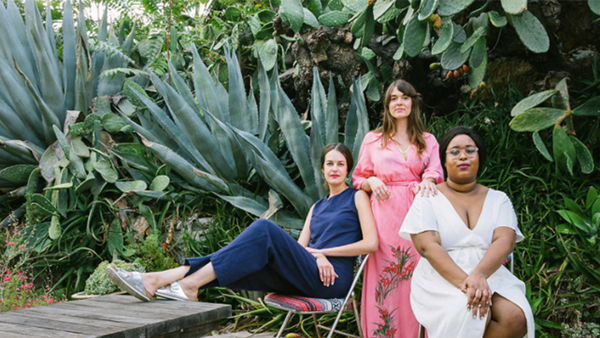 Call Your Girlfriend

"A podcast for long-distance besties everywhere," CYG is a weekly phone call between a pair of bi-coastal friends Aminatou Sow and Ann Friedman. On the agenda? Feminism, politics, body positivity, the normal workplace dramas. All delivered like you're on a call with your own best friends from college.