Sunday Fun w/ Sweat Fixx
We're always on the hunt for the most effective (and convenient) ways to cross train.
We want results and we want the workout to fit seamlessly into our already jam-packed days. So when we heard about Sweat Fixx right down the road from The HB Southie, we had to see what it was all about. A few classes and a fresh batch of of sore muscles later, we're hosting a Sunday Funday sweat crawl for you guys at HB and SF.
Want to know exactly what you're getting yourself into? Here are the deets from the owner herself, Elise Caira.
So, give us the lowdown. What is it?
Sweat Fixx is a boutique fitness studio that combines rowing and strength training for a low-impact, high intensity workout like no other. We offer five different signature classes that are addicting and open to all levels. You have never seen rowing like this before!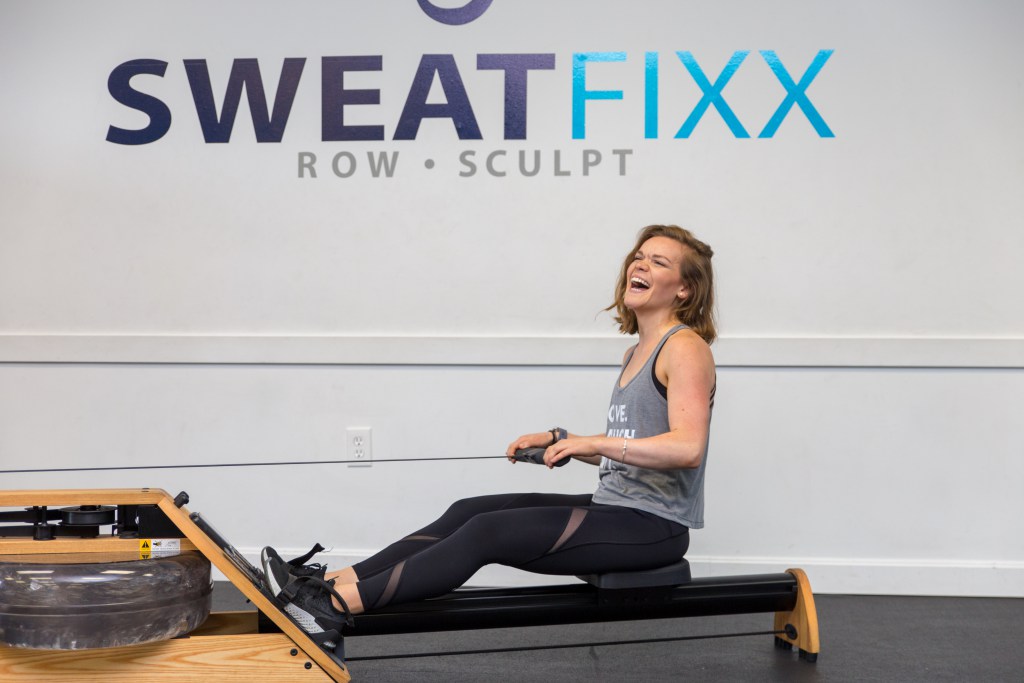 How did Sweat Fixx start?
Two years ago, I quit my corporate job and in four weeks launched the first Sweat Fixx in Wakefield. Having blown out both ACLs playing college basketball, I wanted to open a studio that was not only low-impact and safe on the joints but different than what people are used to seeing in a group fitness setting.  By pairing WaterRowers with non-impact strength exercises, the first Sweat Fixx class was born in January 2017.  Nine months later, I opened my second location in Arlington, MA, and this October I opened the third right down the street from The HB in Southie!
Who's your typical client?
Sweat Fixx is a place where you could have been working out six days a week or haven't worked out in six years but when you come in you will SWEAT. The WaterRowers give us the opportunity to serve all levels of fitness in one class so everyone leaves feeling like a BOSS. We are a community who loves to raise each other up, and our clients are the same way. Clients are hardworking, community driven, egoless people who like to have fun while working their butt off!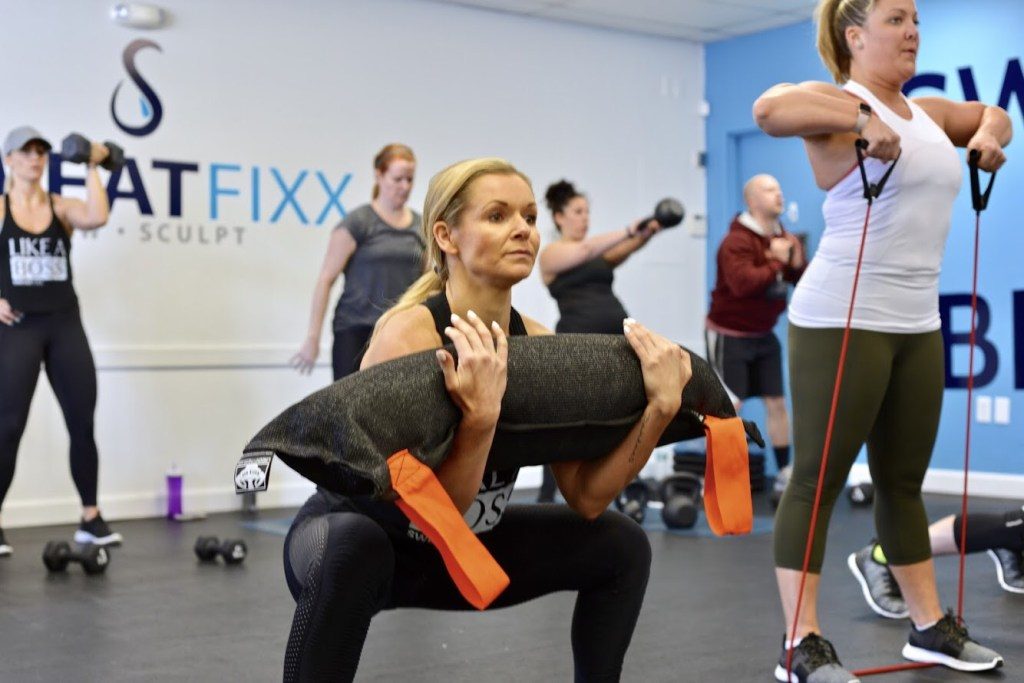 What's your favorite part of the workout?
The ability to compete with yourself. When you step into a class it's immediately you versus you. You are able to see your numbers on the rowers improve, you see yourself lifting heavier and you are able to fight to be better than you were yesterday. No judgment. Our classes allow you to get competitive with yourself and quickly start seeing improvements.
How do you think these two workouts complement each other?
We are huge advocates on cross training for a number of reasons. If you want to be a balanced athlete, it is important to strength train but also get your cardio in (and vice versa).  On one hand spinning allows you longer pushes to truly build on your cardiovascular endurance,  while on the other hand, Sweat Fixx gives you that strength piece and explosiveness that pushes you past your edge. It's extremely important to switch up your routines. It not only keeps your body guessing but also helps to prevent overuse injuries. You are able to target different muscle groups and raise your overall fitness level.
Ok, so how do we sign up?
All the goods can be found at SweatFixx.com! You can sign up for classes on our schedule page or on the Mindbody app.  And to sign up for our special SUNDAY FUNDAY HB partner event, click here.