Rider Spotlight: Kristin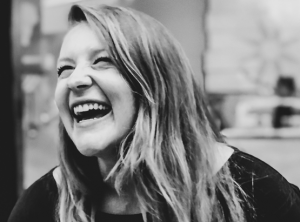 Meet Kristin, a member of the HB community since May 2016. Kristin is a modest warrior in the bike room who really found her footing after her first month unlimited package two years ago.
What drew you to The Handle Bar?
My older sister, Alanna. She lived here for a few years before I graduated college and took me to my first class. I had never tried spin before and I really liked it. I tried a few other studios when I left Boston and went home. None of them really stuck for me except for The Handle Bar, so I kept coming back.
What generally motivates you?
I played sports growing up and I hit a wall at college – I played sports all 3 seasons in high school, and then in college I stopped. I tried to go to the gym and it just wasn't as fun, it wasn't something I enjoyed as much. I figured getting into group classes would be best for me because I'm used to the team environment. Aside from the workout, I really enjoy the community aspect of The Handle Bar. I don't get up at 6am for the gym but I do to come here. That's huge for me. And the instructors motivate me. I've been to other places and they don't seem to make as much of an effort as they do here. So many people know my name and shoe size — Eve texted me on my birthday. It motivates me to keep coming back. In general, the people I love motivate me, specifically my family. I'm so close with them. I just want to do well by them.
Any fitness or personal achievements you're proud of?
Being able to hit the double time. My first class, I liked it, but I was like, Alanna, why didn't you tell me about all of this?! It took me a while to figure it all out and hit the beat, but once I did it was awesome. Within that first unlimited month, towards the end, I was riding so much that I finally got it.
Know someone who should be spotlighted? Reach us at info@staging.handlebarcycling.com with the subject line "Rider Spotlight" and let us know!