Rider Spotlight: Cara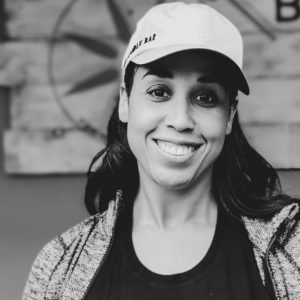 Cara, an ultrasound technician at Atrius Health and Children's Hospital, found a way to sweat she loved close to work at The Handle Bar Fenway. She played volleyball in college, which was always "regimented — it was more like punishment and it wasn't really fun. That changed when I started riding here."
Though the location is convenient, the people are what really draw her in day after day.
"The other riders, the music, the energy…Everybody is always thoughtful to one another," she told us.
"I rode next to a girl who was 8 months pregnant, and she did all the sprints, all the crunches, all the tap backs. I told her after, 'You're amazing.' She just sat in the back, quiet. The rest of us complain and here she is, due in 3 weeks. Everyone's so unspoken with their awesomeness."
Speaking of unspoken awesomeness: Cara has been riding religiously at The Handle Bar for almost 2 full years (2-year anniversary coming up in January!). She's an avid morning rider and has gotten to know the Fenway team, even those who she may not see regularly during her typical class schedule. Her attentiveness, compassion and care is inspiring beyond words. She calms and warms a room with her presence, whether it's the bike room or a hospital room. (Fun fact: She completely surprise visited one of our HB staff members who was being treated at a Longwood hospital. Cara brought her loungewear just in case she needed a fresh change of clothes. HEART. BURST.)
Cara is an advocate for sticking with the challenge to achieve the goal, even if it takes time. It took her about 3 months to find the beat, riding with a disciplined 4-6 classes per week routine.
"You put in the work, and you get what you put in. And it still always hurts!"