Managing An Eating Disorder During COVID-19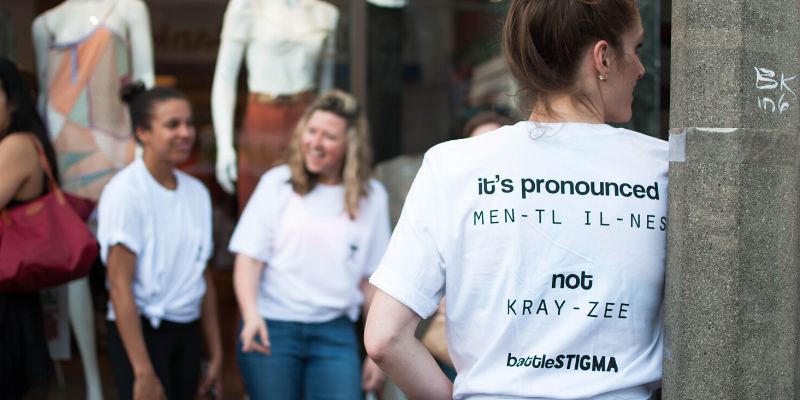 Eating disorders thrive in isolation, making them all-the-more dangerous in our current COVID-19 climate. Though it is easy to feel alone in this season of quarantine and physical distancing, The HB team is here to remind anyone fighting the good fight against an eating disorder that you have people and resources armed and ready in your corner. The below articles and information can help you or a loved one maintain recovery, avoid relapse and practice excellent self-care amidst these unprecedented and unsettling times.  
For Individuals Managing An Eating Disorder
Online Eating Disorder Recovery Support During COVID-19 by Monique Bellefleur, LMHC
Monique Bellefleur is a Licensed Mental Health Counselor who recently met with Handle With Care Executive Director, Dr. Ellie Castine in an Instagram Live episode of HWC On Air. Her above blog post is packed with information about online support groups and Instagram Live sessions with eating disorder specialists, among other resources.
What Does Daily Self-Care Really Look Like? by Monique Bellefleur, LMHC
Prior to COVID-19, Monique also wrote an article on daily self-care practices that are still applicable now. Take a peek at the list she created and tailor it to your current situation. How can you apply her concept of "energy units" to your new routine?
Pro-Recovery Online Check-In by The Alliance for Eating Disorders Awareness 
Mondays, 7:00-8:30pm EST
The Alliance for Eating Disorder Awareness is offering free, weekly, online check-ins with Johanna Kandel, Founder and CEO of The Alliance. The Pro-Recovery check-in is for individuals 18 years or older experiencing or recovering from eating disorders. A separate weekly check-in for loved ones is listed below. The Alliance additionally posted an article with tips for coping with an eating disorder while staying socially distant.
Instagram Live Meal Support
@covid19eatingsupport is a community resource born out of the COVID-19 crisis. The idea is that anyone struggling with an eating disorder, no matter how socially distant, will always have someone to eat their meals with. Community members go live on Instagram multiple times per day and save their videos for 24 hours so there is always someone to eat a meal or a snack with!     
Finding A Virtual Therapist
ZenCare and Psychology Today can help you find an accredited therapist who specializes in eating disorders and can host sessions virtually. Be sure to select a therapist in your area so you can seamlessly transition from virtual to in-person sessions when the time comes.  
Heat Of The Moment Help
The Crisis Text Line is free, 24/7 support at your fingertips. If you're going through any painful moment or just need some support to lean on, one text connects you to a live, trained Crisis Counselor in minutes.  
For Those Who Love Someone Managing An Eating Disorder
What To Do If Your Loved One Is Struggling With An Eating Disorder During The COVID-19 Pandemic by Veritas Collaborative
This article offers suggestions for how to address your concern and support a loved one who may be struggling with disordered eating. It also provides suggestions for recovery-focused activities and self-care practices that can be done while abiding by the rules of social distancing.
Friends & Family Online Check-In by The Alliance for Eating Disorders Awareness 
Wednesdays, 7:00-8:30pm EST
In addition to the Pro-Recovery check-in for individuals, The Alliance is offering a free, weekly, online check-in for loved ones during this time.
Additional Resources
MEDA – Multi-Service Eating Disorders Association
NEDA – National Eating Disorders Association
Check in with us each week on the blog and on Instagram @the_handle_bar for more information on how you and your loved ones can nourish your mental health during these unprecedented times.