It's BACK: HB SUMMERSHARE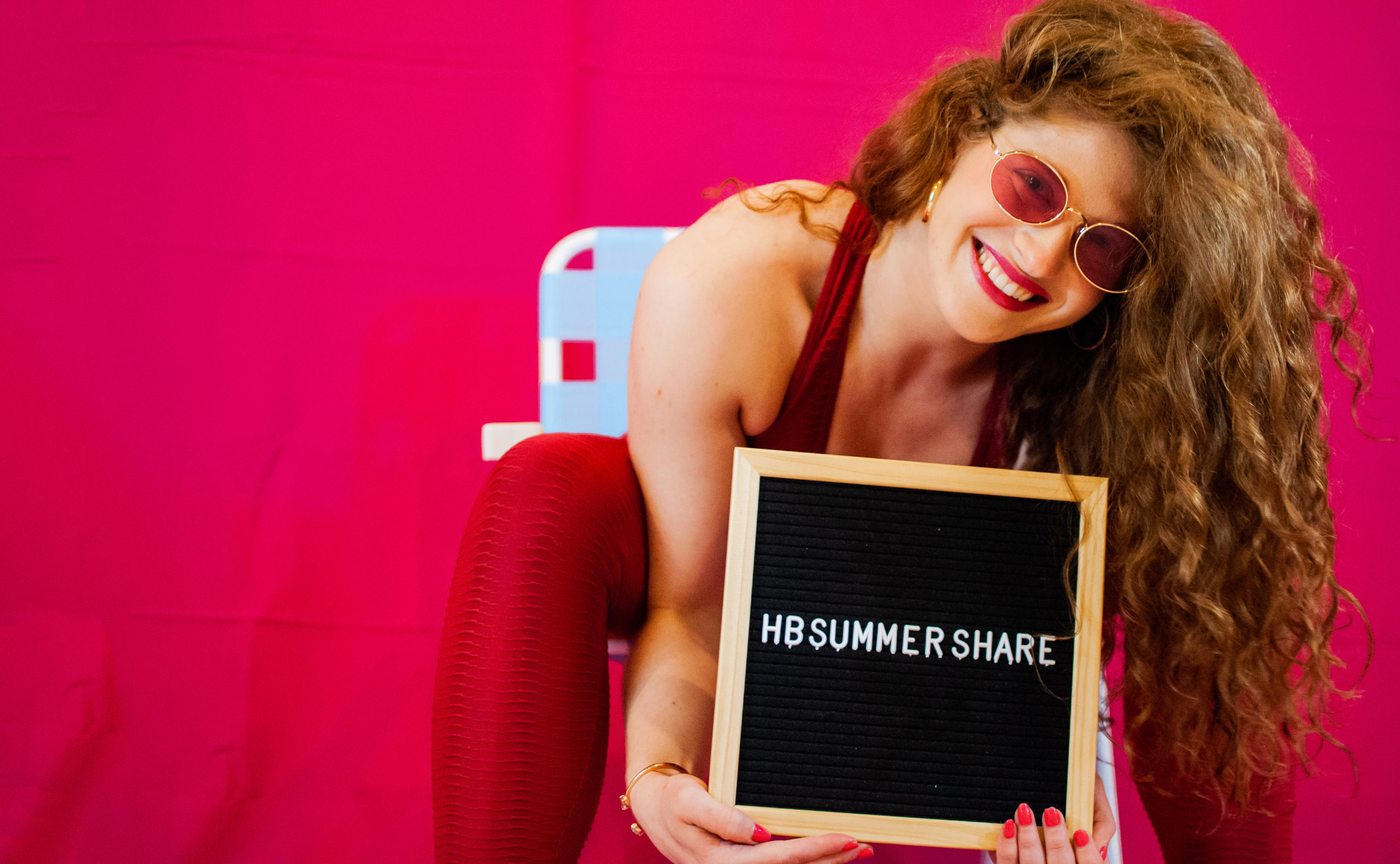 Soak in the sun, move your body, experience this city. HB Summershare is back.
3 months of unlimited riding, from 6/2-8/24, for

$499
(click the image to view the PDF version)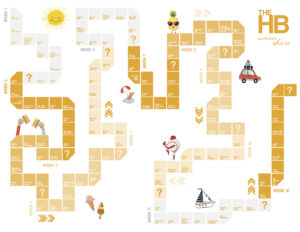 Riders who purchase our HB Summershare Package can enter the challenge. The package is valid for unlimited riding from Sunday, June 2nd through Saturday, August 24th.
Using their HB Summershare Gameboard, riders cross off squares as they are completed. There are 10 squares in a given week. 8 Ride Squares and 2 Experience Squares. The order in which you complete the squares in a given week doesn't matter. At the beginning of each week we will unveil a mystery experience square. This is an additional opportunity to earn points.
To cross off an experience square, just capture a photo of the experience on Instagram, use the hashtag #HBSummershare, and tag us @the_handle_bar! You'll earn the point by posting on either your grid OR your story. (If your account is private, be sure to DM us so we follow you in advance of the competition start).
When you have crossed off 60 squares on your gameboard, you will qualify for the raffle to win the grand prize. For every square over 60 you complete, you will qualify again. (Ex: if you complete 80 squares by the end of the summer, you'll submit your gameboard and your name will be entered into the raffle 20 times.)
At the end of the competition riders submit their gameboards for fact-checking and raffle entry by The Handle Bar team. Our winner will be drawn on Labor Day via live Instagram video.
You ready for this? Our grand prize winner will receive an ALL-INCLUSIVE, 4-NIGHT, 5-DAY TRIP FOR 2 TO JAMAICA. YA MON.
Fine Print (Please Read!):
You must purchase the HB Summershare package to participate in the challenge.

There are no refunds or exchanges upon purchase of a Summershare package. Summershare packages cannot be frozen or extended.

The same policies apply to our HB Summershare membership as our other unlimited memberships: 2 rides/day max, $15 no show and late cancel penalty.

Ride squares and experience squares have the same value.

You can only cross off one ride square per day. (It is impossible to complete all 8 ride squares in a week).

If you do not have Instagram, you can complete the experience squares by sending us an email with the photo (

info@staging.handlebarcycling.com

). If you choose this route,

all

of your experience submissions must be done via email.

You keep track of your rides and experiences and mark them off on your gameboard. Don't lose this gameboard! You should submit your gameboard to the front desk as soon as the challenge is complete.

Some blackout dates apply to the vacation prize, but we will ask you to provide 3 dates for our travel agent to choose from, we aim to be as accommodating as possible while planning your Jamaican resort experience!

Bike booking for Summershare will open 7 days prior to the competition start date (on May 26th). Your membership will activate when you book your first ride, so be sure not to book classes before 6/2 or your package will end early!

If you have a current membership that overlaps with the Summershare dates:

Don't worry. We will freeze your membership on 6/2 and unfreeze it on 8/25. No need to email us, we will monitor the HBSS sales and make the necessary changes to your current memberships so you won't miss out on any days of riding, and autopay riders will not be charged during the freeze.

The freeze will be lifted on 8/25 (not before) so you will not be able to advance book classes the days immediately following Summershare.