Introducing: Handle Bar HEAT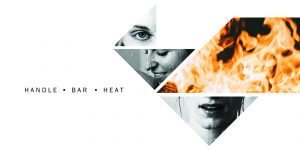 Handle Bar Heat is a special one-time event that incorporates The HB's traditional, rhythm-based 45-minute cycling session with an added challenge: a heated room.
This ultra intense ride will also star one of the city's best DJs. DJ Dolo, DJ Liz Ladoux and DJ YVNG PAVL, will collaborate with our master instructors to create a killer mix and keep you energized, moving and working up a major sweat. The HB's master instructors will lead you through this heated ride and once finished, our friends from Ghost Tequila will provide spicy cocktails to celebrate your hard work. And, to top it all off, a limited edition Handle Bar Heat mesh jersey comes with each ticket purchased.
Get ready to SWEAT, INSPIRE, TRANSFORM, and RAISE THE BAR.
DETAILS:
HANDLE BAR HEAT, Harvard Square
Thursday, March 29, 7pm (class starts at 7:30pm)
with Candice Peak and DJ Dolo
Sign Up
HANDLE BAR HEAT, Fenway
Thursday, April 5, 7pm (class starts at 7:30pm)
with Eve Morocco and DJ Liz Ladoux
Sign Up
HANDLE BAR HEAT, South Boston
Thursday, April 12, 7pm (class starts at 7:30pm)
with Elise Petersen Memmo and DJ YVNG PAVL
Sign Up

*tickets are non-refundable. 
*Ticket includes entry to the event, refreshments day of event, and limited edition HB swag
*Regular HB memberships and packages do not apply