HB Homecoming Series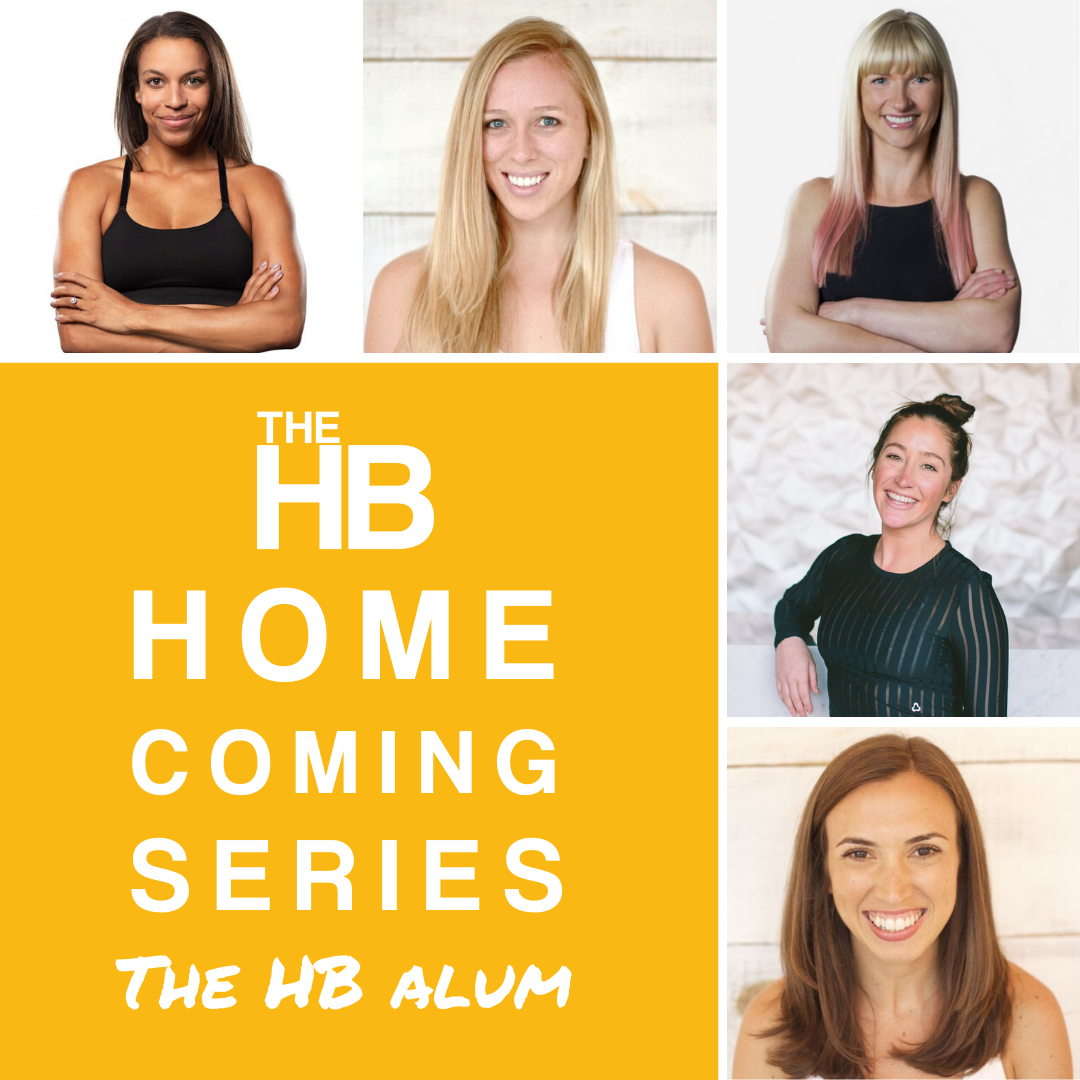 The beauty of social fitnessing: we can connect from near… and far. Introducing, The HB Homecoming Series. Five workouts with a few of our most beloved, longtime instructors. For some of you, they may require no introduction. For everyone else, allow us to acquaint you with this incredible group of HB ALUM!
EMILY
DANELLE
RACHEL
CARA
ALLIE
These badass women have tapped into their own tastes and talents to offer you a workout that's distinctly their own… designed just for you. For $25 you can get access to these five, thirty minute workouts.Take them from home, anytime. 100% of the proceeds will go to the Massachusetts COVID-19 Relief Fund, benefiting the frontline employees working tirelessly to keep our communities safe. Do good, feel good. 🙂
CLASS BREAKDOWN:
Boxing and Booty: Led by Emily (Los Angeles, CA) — A beat-based shadowbox workout targeting the glutes!
Apartment-Friendly Cardio: Led by Danelle (Rochester, MN) — A jump-free workout (to the beat!) that won't make your neighbors hate you.
Throwback Thighs: Led by Rachel (Washington, DC) — A lower-body burnout set to some of Rachel's favorite throwback anthems. Pre-natal friendly!
Hip Hop Yoga: Led by Cara (Los Angeles, CA) — A good ol' yoga flow set to Cara's Hip Hop faves.
Low-Impact Stretch: Led by Allie (Auburn, AL) — A full-body stretch perfect for any ability level and great for expecting moms like Allie!
Your purchase will generate an email providing you the password to gain access. Get to it!! BUY THE PACKAGE
EMILY
DANELLE

RACHEL
CARA
ALLIE