Handle With Care – Launch Recap
On April 23rd, we celebrated the launch of our newest initiative, Handle With Care. 110 patrons, 15+ staff members, The HB founder Jess Fracalossi, and Handle With Care Director, EllieCastine rode with intention and dedication to individuals in our community that are impacted directly or indirectly by mental illness.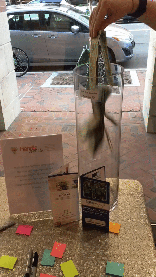 Together we raised over $1,400 for NAMI – The National Alliance on Mental Illness. Every bike was adorned with an interesting fact about mental health, riders and staff discussed the movement and celebrated the notion of its positive impact!
We collected words of support and encouragement for individuals in the Adult Partial Hospital Program at Arbour-HRI Hospital in Brookline. Below is the final version of the artwork, which we delivered to Arbour-HRI, that now hangs in their lobby for clients and guests to appreciate.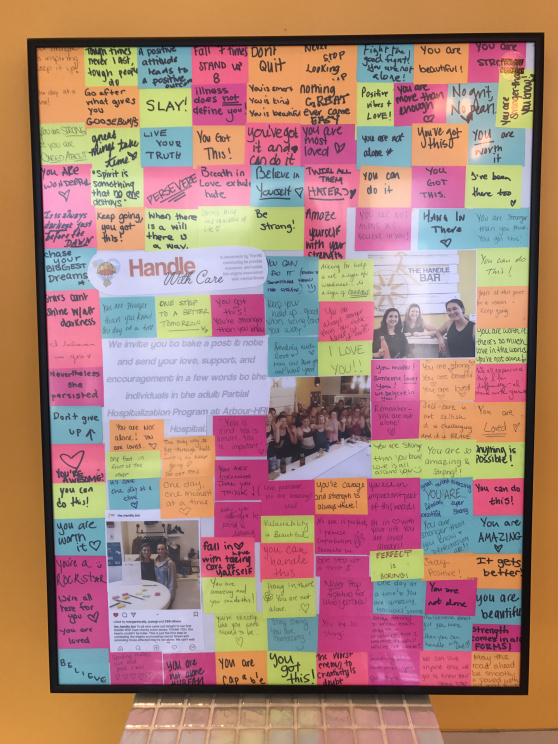 We left the event more aware, more open and ready to talk, and one step closer to our goal of decreasing the stigma associated with mental illness.
Following the event, Handle Bar team members and a few riders walked with the Arbour-HRI team at the NAMI Walk at Artesani Park along the Charles River. We are excited to repeat this effort next year and hopefully raise more money, more awareness and garner an even larger turnout!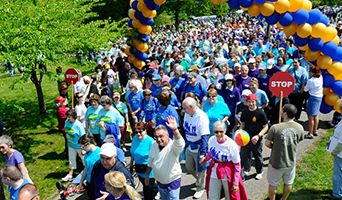 To show your support and interest in the Handle With Care movement, please visit our website and fill out an online submission to share your story, your perspective, an idea, or just words of encouragement for the team. We are so grateful to all of you who have made this such a successful launch and look forward to future endeavors together all in the name of wellness and mental health. Our next set of Awareness Rides are scheduled for June 12th, 13th, and 14th one ride at each of our studios. More information and registration details are available on our website.