Handle with Care: A Look Back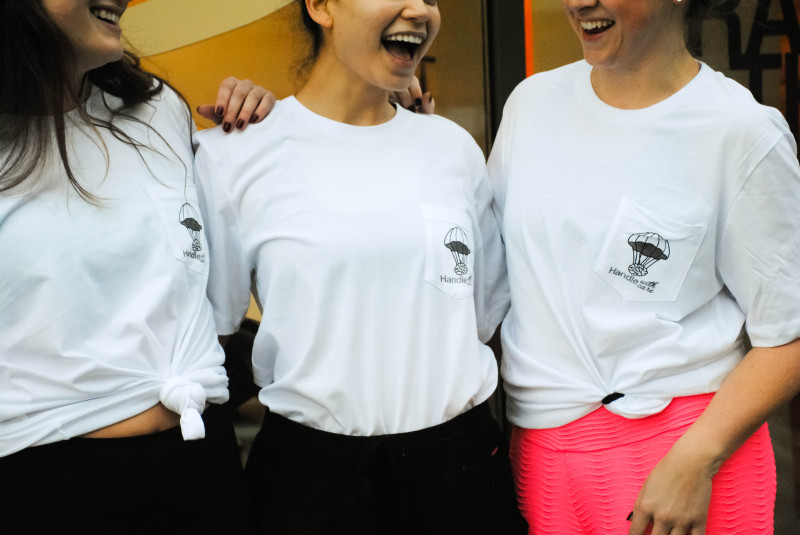 Dear 2017,
You were one hell of a year.  You brought us both devastatingly awful moments and overwhelmingly beautiful moments; however, the best thing you brought to us is showing us that one brave person, who wants to make a difference and make their voice heard, can have a BIG impact.  From the #MeToo movement to the TIME'S UP legal defense fund, we see now more than ever people coming together to change the world around them.  At The Handle Bar, we strive to bring our impact outside of the bike room and to help those who are struggling to make their voices heard, and that's exactly what we did in you, 2017.
You have seen our desire to help become so great that it manifested itself into Handle with Care, a movement to raise awareness on mental health and battle the stigma associated with mental illness.  In less than 8 months, Jessica Fracalossi and Ellie Castine were able to take an idea and make it into a movement that is impacting the lives of the Handle Bar riders as well as the greater Boston community. So, although you have gotten a bad rap, 2017, we reflect on you fondly.
You have seen Handle with Care take form and produce events that have addressed different mental illnesses and different stigmas.  You witnessed all three Handle Bar locations coming together to ride and raise money for NAMI and create collages of notes of encouragement to give to Arbour HRI.  You gave us the summer months, in which we incorporated an exhibit on mental health at the Museum of Science into our Summer Share board.  You were privy to our film and panel for National Recovery Month at the Rockwell Theatre, which allowed for people to not only watch a moving film, but also reflect and share personal experiences with one another.  Right before you came to an end, you watched our Handle Bar community come together to raise money to buy over 150 Charlie Cards to give to our homeless veterans to make the task of them getting to job interviews and critical doctor's appointments possible.
You have seen Handle with Care branch out into creating monthly Podcasts called Handle with Care ON AIR in which we continue the conversation about mental health and de-stigmatizing mental illness. Without your year, 2017, none of these accomplishments could be possible.
So, thank you 2017.  Thank you for both your challenges and your rewards and most of all thank you for being the year of Handle with Care.  2018 we have high hopes for you and cannot wait for you to see all that Handle With Care has in store for you.
Love,
The Handle With Care movement
Want to get involved? Sign up for our upcoming charity ride in January in support of the Crisis Text Line. Find out more through the event page here.