Handle Bar Instructors' Favorite Skincare Products
Serious amounts of sweat call for a *serious* skincare routine. Here, HB instructors—who are no strangers to two- and sometimes three-a-day sessions on the saddle—share how they clean up before, after, and in between classes. Pick up their fave products to give your skin (and hair!) a little TLC.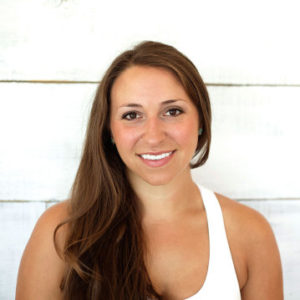 Skoah Waterless Cleanser
"It's perfect when I'm on the go between classes. It cleanses my skin without drying it out, smells refreshing, and doesn't even require water—just a cotton swab to swipe it around your face and neck."
Good Wipes Body Wipes
"Great for between classes when I don't have time to shower. These are full body wipes to keep you fresh and clean on the go!"
Dove Dry Shampoo
"It's a staple for many of us!"
Luxe Organic Cleansing Conditioner
"I usually use cleansing conditioner every other day in between regular hair washes!"
—Elise Peterson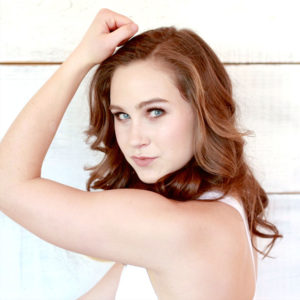 Retexturizing Mask with Rose Clay from Origins
"Perfect to use if you sweat a lot! It delicately cleans your pores by removing build up and also tones and hydrates your skin."
GinZing Refreshing Scrub Cleanser
"I swear by this stuff! Not only does it smell amazing but it leaves your face feeling so refreshed and awake!"
GinZing Energy-Boosting Moisturizer
"I love this product after a long day of teaching! It leaves my skin feeling totally refreshed and spotless after sweating for hours. Along with moisturizing your face, it leaves your skin feeling tighter, more lifted, and energized."
GinZing Refreshing Eye Cream
"I love this product for teaching early a.m. classes! This eye cream is ever-so-lightly caffeinated which physically awakens the skin around your eyes."
—Raisa Hoffman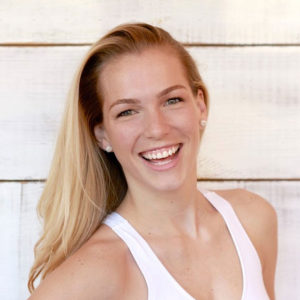 Bite Beauty Agave Lip Mask
"I use this before I go to sleep and I wake up with really smooth lips. This stuff works so well and it smells great, too!"
Trader Joe's Head to Toe Balm
"This is my daily favorite that comes everywhere with me! My love for Trader Joe's and lip balm collided here and I was not disappointed."
—Julie Moody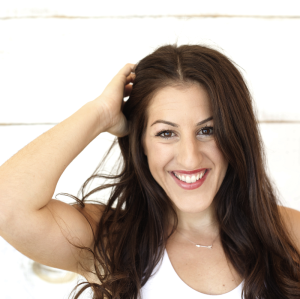 Origins Active Charcoal Mask
"I use this mask once a week after I teach a 6 a.m. class. I love this product because it helps to draw out impurities in my skin and improves my complexion!"
Eminence Strawberry Rhubarb Dermafoliant
"I love this exfoliator! It's gentle but works great to brighten the skin and also has vitamin C to help with aging and fine lines and wrinkles!
Eminence Strawberry Rhubarb Hyaluronic Serum
"I apply this serum after I cleanse my skin at night and then I apply a moisturizer over it. Hyaluronic acid is super hydrating for the skin and helps to plump and firm. It's like liquid gold!"
—Lena Rakijian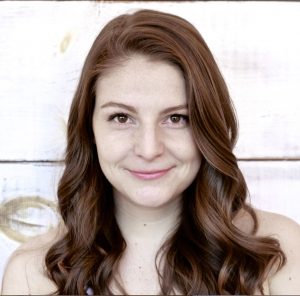 Aveeno Skin Brightening Daily Scrub
"Really gentle and has micro-beads which leave you feeling refreshed. It also helps skin tone and texture!"
Aveeno Positively Radiant Daily Moisturizer Broad Spectrum SPF 15
"This is light, which is nice for warmer weather. It also has sunscreen in it!"
—Margaret Harrison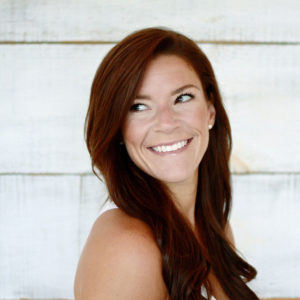 Bliss Triple Oxygen Instant Energizing Cleansing Foam
"Obsessed with this cleanser because it effortlessly takes off all of my makeup and sweat from the day! No makeup wipes or aggressive scrubbing needed to get stubborn makeup off and it smells delightful!"
CAUDALIE Moisturizing Sorbet Cream Sensitive Skin Savior
"My skin is very sensitive and acne-prone, so this non-comedogenic, light-weight, and natural cream is amazing. It helps reduce redness and leaves my skin feeling silky smooth!"
Mineral SPF 30 Face Sunscreen Lotion
"I love this product because it is mineral-based, free of harsh chemicals, and feels incredibly light and velvety when applied. This product is also animal cruelty-free and coral reef friendly!"
—Jess DuHaime
---