BLACK HISTORY MONTH at The Handle Bar
As a fitness business that is rooted in music, we have benefited from the contributions of Black artists, writers, producers, and creators in our studios and classes since the day we opened. We can't overstate the impact that these artists and their work have had on our community and culture… and we are thrilled to spend the month of February celebrating Black History.
GIVING BACK: The Loveland Foundation
This month, all of our BHM events and product sales will benefit the Loveland Foundation.  The Loveland Foundation is a non profit organization that brings opportunity and healing to communities of color, especially to Black women and girls. Read on to understand all of the ways we're giving to this month's non-profit partner.

BLACK HISTORY MONTH Crewneck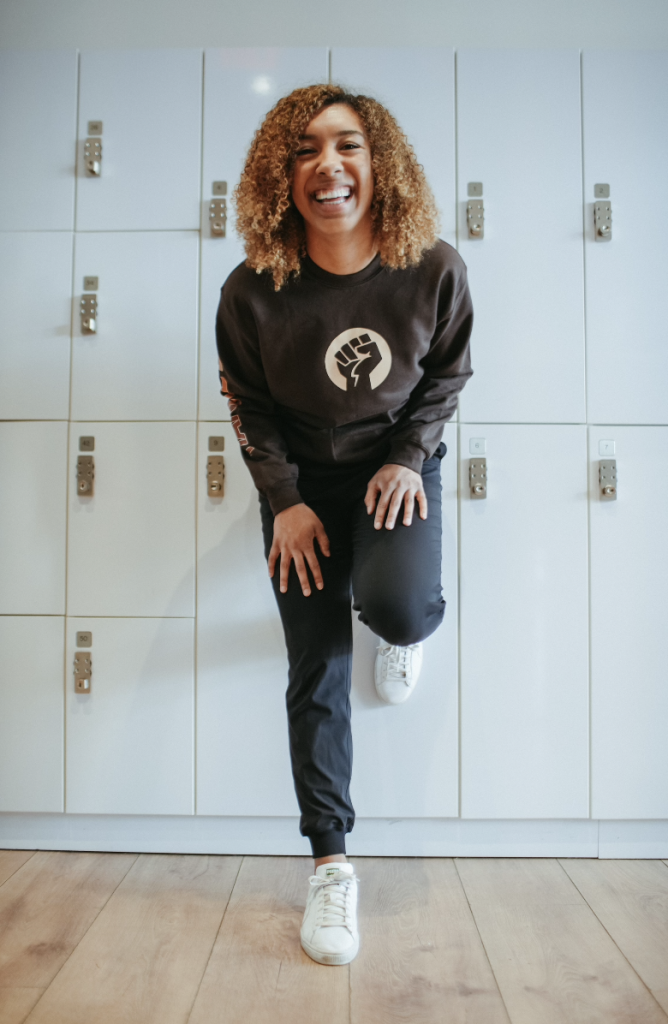 We've designed a special product for this special month! The BHM Crewneck is a deep chocolate, Gildan, heavyblend sweatshirt in unisex sizing that runs true-to-size. We are accepting pre-orders for the BHM Crewneck through February 10th. Orders will be delivered to your home studio for pickup the following week. After placing your order, you will receive outreach from our team requesting your preferred pickup location! SHOP and do-good, all in a few clicks:) All profits from these sales will benefit our non-profit partner. 
BHM Rides
We're hosting dozens of themed rides explicitly acknowledging the contributions of Black artists to the fitness industry. For these rides, $2 per reservation will be donated to the Loveland Foundation. You can find BHM rides on our February schedule. Whenever booking into a Black History Month Ride, $2 from your reservation will benefit The Loveland Foundation and you can expect the instructor to offer context and homage to the month and the cause at the start of each ride.
TICKETED EVENTS 
We're hosting two ticketed events celebrating Black History Month in collaboration with local Black-Owned restaurants. 100% of proceeds from these rides will benefit the Loveland Foundation. These 'Bike to Brunch' events will take place on:
Sunday, February 19th in Harvard Sq, a BAR FIGHT with Idia and Kristen and 
Sunday, February 26th in Back Bay, a TEAM TEACH with Paris, Cassidy, Wendy, Alex, Idia, and Kristen
More details, tickets and booking for these events will go live later this week. 
IN-APP DONATIONS
In addition to showing up and support our team and community in our BHM Initiatives, you also have the chance to give $5 to the Loveland Foundation with each booking on our website or mobile app. After making your reservation, select the 'Add-ons' option. You'll see the $5 Loveland Foundation item, proceed to buy, and your contribution will be donated on your behalf.